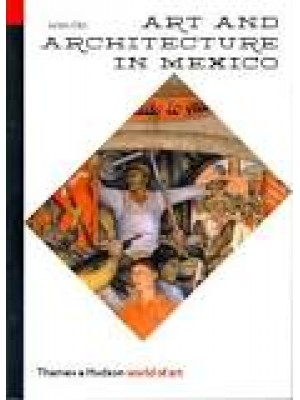 Art and Architecture in Mexico (World of Art)
2,932.50 RSD
Bez PDV-a: 2,932.50 RSD
"
This new interpretive history of Mexican art and architecture from the Spanish Conquest to the early decades of the 21st century is the most comprehensive introduction to the subject in fifty years. James Oles ranges widely across media and genres, offering new readings of paintings, murals, sculptures, buildings, prints and photographs. He interprets major works by such famous artists as Diego Rivera and Frida Kahlo, but also discusses less familiar figures who were equally important in the construction of national identity. The story of Mexican art is set in its rich historical context by the books treatment of political and social change. The author draws on recent scholarship to examine crucial issues of race, class and gender, including an exploration of the work of indigenous artists during the colonial period, and of women artists in the 19th and 20th centuries. Throughout, Oles shows how artists in Mexico participated in local and international developments, and highlights the important role played by Mexicans in the art world of the last five centuries.
Conceived by four of the most influential art historians of our time, this groundbreaking book has now been updated and expanded to include the most recent developments in contemporary art. The original authors have been joined by David Joselit to provide the most comprehensive history of art in the twentieth and twenty-first centuries ever published.
More than 120 articles are presented in a year-by-year structure, with each focusing on a crucial event—from the creation of a seminal work to the opening of a major exhibition—to tell the myriad stories of art from 1900 to the present. Key turning points and breakthroughs in modernism are explored, as are the antimodernist reactions that proposed alternative visions of art and the world. The book's flexible structure and extensive cross-referencing allow readers to follow the many developments in the art world, from the influence of surrealism to the emergence of minimalism. A four-part introduction outlines the methodologies governing the discipline of art history, and two roundtable discussions examine the questions raised by the past while looking ahead to the futur
"