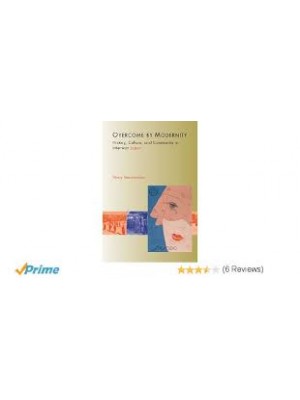 Overcome by Modernity: History, Culture, and Community in Interwar Japan
4,600.00 RSD
Bez PDV-a: 4,600.00 RSD
"
In the decades between the two World Wars, Japan made a dramatic entry into the modern age, expanding its capital industries and urbanizing so quickly as to rival many long-standing Western industrial societies. How the Japanese made sense of the sudden transformation and the subsequent rise of mass culture is the focus of Harry Harootunian's fascinating inquiry into the problems of modernity. Here he examines the work of a generation of Japanese intellectuals who, like their European counterparts, saw modernity as a spectacle of ceaseless change that uprooted the dominant historical culture from its fixed values and substituted a culture based on fantasy and desire. Harootunian not only explains why the Japanese valued philosophical understandings of these events, often over sociological or empirical explanations, but also locates Japan's experience of modernity within a larger global process marked by both modernism and fascism.
What caught the attention of Japanese thinkers was how the production of desire actually threatened historical culture. These intellectuals sought to "overcome" the materialism and consumerism associated with the West, particularly the United States. They proposed versions of a modernity rooted in cultural authenticity and aimed at infusing meaning into everyday life, whether through art, memory, or community. Harootunian traces these ideas in the works of Yanagita Kunio, Tosaka Jun, Gonda Yasunosuke, and Kon Wajiro, among others, and relates their arguments to those of such European writers as George Simmel, Siegfried Kracauer, Walter Benjamin, and Georges Bataille.
Harootunian shows that Japanese and European intellectuals shared many of the same concerns, and also stresses that neither Japan's involvement with fascism nor its late entry into the capitalist, industrial scene should cause historians to view its experience of modernity as an oddity. The author argues that strains of fascism ran throughout most every country in Europe and in many ways resulted from modernizing trends in general. This book, written by a leading scholar of modern Japan, amounts to a major reinterpretation of the nature of Japan's modernity.
More than 120 articles are presented in a year-by-year structure, with each focusing on a crucial event—from the creation of a seminal work to the opening of a major exhibition—to tell the myriad stories of art from 1900 to the present. Key turning points and breakthroughs in modernism are explored, as are the antimodernist reactions that proposed alternative visions of art and the world. The book's flexible structure and extensive cross-referencing allow readers to follow the many developments in the art world, from the influence of surrealism to the emergence of minimalism. A four-part introduction outlines the methodologies governing the discipline of art history, and two roundtable discussions examine the questions raised by the past while looking ahead to the futur
"