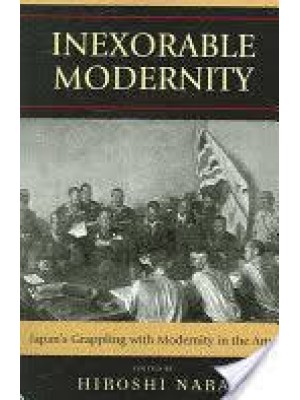 Inexorable Modernity: Japan's Grappling with Modernity in the Arts
3,782.35 RSD
Bez PDV-a: 3,782.35 RSD
"
Beginning in late Edo, the Japanese faced a rapidly and irreversibly changing world in which industrialization, westernization, and internationalization was exerting pressure upon an entrenched traditional culture. The Japanese themselves felt threatened by Western powers, with their sense of superiority and military might. Yet, the Japanese were more prepared to meet this challenge than was thought at the time, and they used a variety of strategies to address the tension between modernity and tradition. Inexorable Modernity illuminates our understanding of how Japan has dealt with modernity and of what mechanisms, universal and local, we can attribute to the mode of negotiation between tradition and modernity in three major forms of art-theater, the visual arts, and literature. Dr. Hiroshi Nara brings together a thoughtful collection of essays that demonstrate that traditional and modern approaches to life feed off of one other, and tradition, whether real or created, was sought out in order to find a way to live with the burden of modernity. Inexorable Modernity is a valuable and enlightening read for those interested in Asian studies and history.
Conceived by four of the most influential art historians of our time, this groundbreaking book has now been updated and expanded to include the most recent developments in contemporary art. The original authors have been joined by David Joselit to provide the most comprehensive history of art in the twentieth and twenty-first centuries ever published.
More than 120 articles are presented in a year-by-year structure, with each focusing on a crucial event—from the creation of a seminal work to the opening of a major exhibition—to tell the myriad stories of art from 1900 to the present. Key turning points and breakthroughs in modernism are explored, as are the antimodernist reactions that proposed alternative visions of art and the world. The book's flexible structure and extensive cross-referencing allow readers to follow the many developments in the art world, from the influence of surrealism to the emergence of minimalism. A four-part introduction outlines the methodologies governing the discipline of art history, and two roundtable discussions examine the questions raised by the past while looking ahead to the futur
"